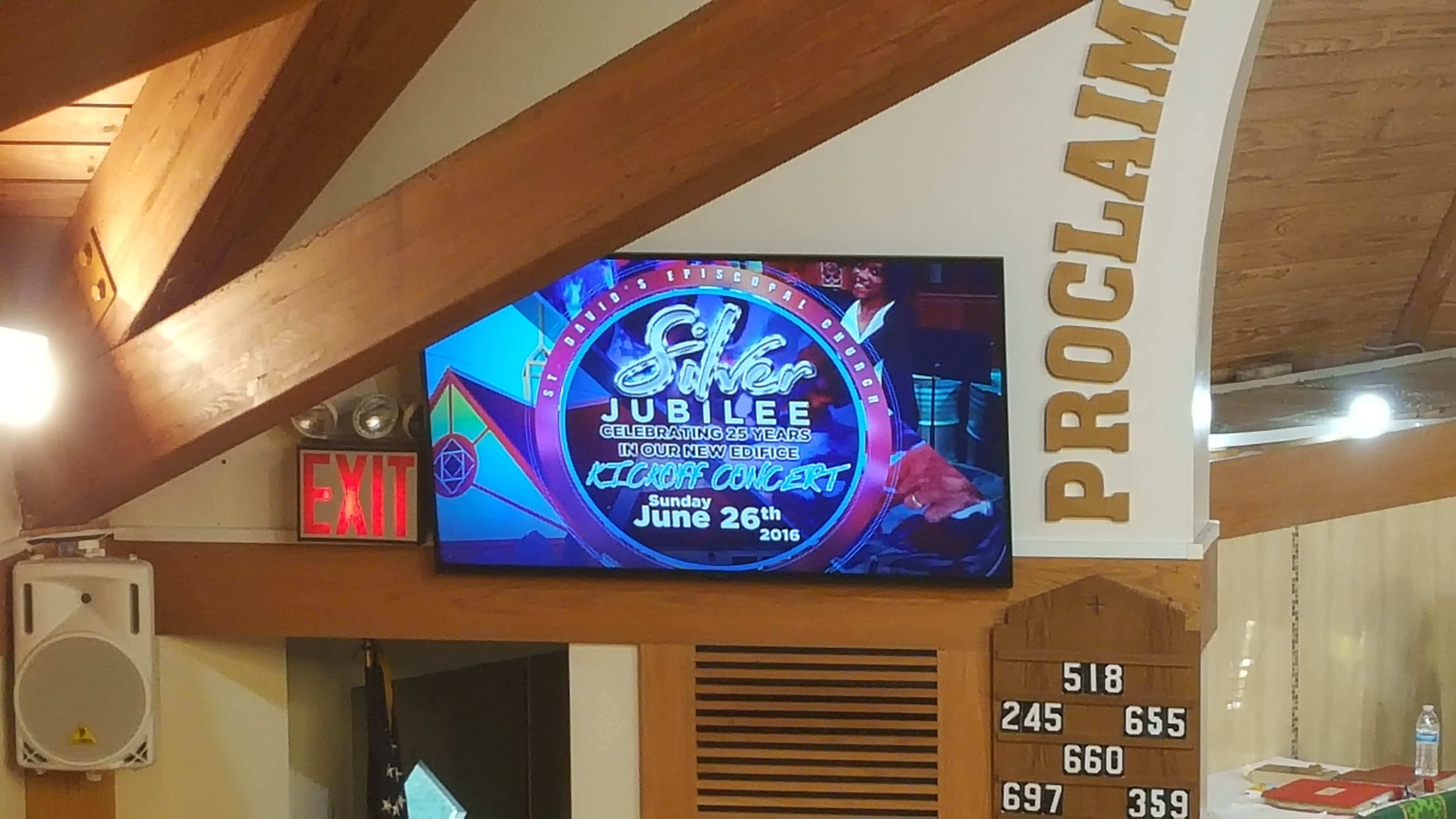 The Multimedia Ministry Department of St. David's provides support for various forms of media including audio, video, visual, and streaming services for St. David's. Our members tirelessly give of their time and talents in order to enhance our worship, by providing expertise in sound, visual, and broadcast support for all weekly services; as well as multimedia support for special services of the Church, inclusive of concerts, special days, drama presentations, etc. We have also extended ourselves and services to groups and organizations within and outside of the church that have made requests of us for consultations, our services and our/or equipment.
Ministry Scripture
Romans 10:17(NIV)
Consequently, faith comes from hearing the message, and the message is heard through the word of Christ.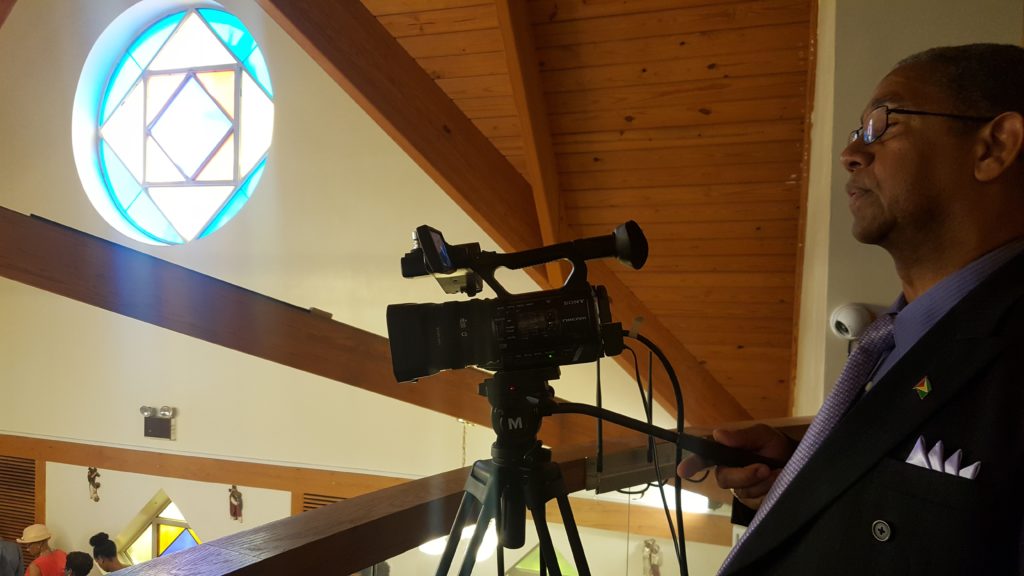 Mission
Our mission is to enhance the overall worship service experience or any production of special events with top notch Audio & Visual Technology during the event as well as post production.

Team
Michael A. Clark & Leroy Greene – Co-Coordinators, Edward Dublin, Yohange Johnson, Christina Gary, Michael Llewlleyn, Vernon Kirton, Reneice McIntyre, and Richard Williams
Jr. Staff: Lehman Clark, Michael Clark, Jr., Kareem Dingwell
Volunteer Needed
Volunteers are always needed at BOTH the 8 and 10:30 services on Sunday mornings.
Responsibilities at that service:
Sound board operator controls all sound, including the mics and speakers,
Video Operator controls the PowerPoint presentation, created by 231Designs, to guide worshipers through the service, as well as the remote camera all from the control room
Camera Operator films the service from the upstairs landing located by the organ pipes
Additional volunteers are needed to cover special events, help maintain the church's website, social media pages and feeds. Video Streams, Radio Broadcasts, and Podcasts are being planed for home-bound people to watch or listen to from the home page of our church website.
Meeting Times
Every other Thursday or Friday Evening or as needed.
If you are interested in joining the Multi-Media Ministry, feel free to contact: [email protected]